Charlotte is a natural Clairvoyant. She has a developed intuition and has been reading the Tarot for over 30 years and specializes in love and relationship issues. Charlotte has the psychic WOW factor and will give you extensive details surrounding answers to your problems and the ability to help you discover the best course of action to take.
About Me
What do you most like about giving readings to clients?
I endeavour to give advice through the areas that are causing a client concern.I specialise in love & relationship issues. My approach is honest, compassionate, and in a style that is understood across all cultures & ages. My aim is for clients to see their choices, and to empower them to have free will to shape their own destiny. I help them to overcome frustrating negative energies and to achieve their maximum potential.
How would you say you are typical of your star sign?
I am a typical Cancerian in some areas; yes I am sensitive, intuitive, very caring and a loyal friend.However, I'm not good with money saving; I know that Cancerians are supposed to be.
What do you do in your spare time?
In my spare time I like to make soap. I also really enjoy making chocolate goddesses and hand painting them. I spend a lot of my time raising money for a Senegal women's group that I started myself recently. The group is focused on teaching the women of Senegal how to knit which inevitably helps them personally but also financially. I do lots of Crystal healing and I love to travel.
What's your favourite book or film and why?
My favourite film is "The Deer Hunter". I liked that it was an in depth but unique view on the Vietnam War.
Describe yourself in a sentence?
I am a very caring person with a great sense of humour. I am a lateral thinker, and a sensitive loyal friend.
What other experiences or qualifications do you have that you feel compliments your work as a reader?
I think my general background and upbringing compliments my work, things such as teaching English in a Japanese school, teaching students religious education and running my own shop. I have led a varied life and throughout this life I have experienced many challenging life lessons. I have travelled a lot and therefore I have spent time and experienced many different cultures and traditions. I feel I often understand what people are going through better than anyone else, analysing people and situations to reveal facts.
What is the most important thing for a person to consider when they decide to have a psychic reading?
To keep an open mind.This is so vitally important because not only can it help the reader find a connection but it can also help the client accept what they are given and be prepared to take different courses of action, whether it be what they were expecting or not.
My Toolbox
Subjects
Love/relationships
Career/work
Destiny/life path
My Schedule
Take a look when I'm going to be available for the next few days. Please note all times are GMT.
Thu 18th April

13:00:00 - 17:00:00

Fri 19th April

13:00:00 - 17:00:00

Sat 20th April

13:00:00 - 17:00:00

Sun 21st April

13:00:00 - 17:00:00

Mon 22nd April

13:00:00 - 17:00:00

Tue 23rd April

13:00:00 - 17:00:00

Wed 24th April

13:00:00 - 17:00:00
My Photos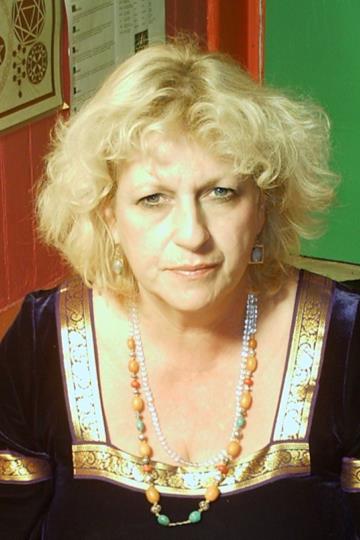 My Videos
This reader has no videos.