Irene is a gifted psychic, who also is very popular as a Medium. She can use Tarot if requested, but dont worry, she wont have to ask you many questions to establish what is going on around you.
About Me
What do you most like about giving readings to clients?
I enjoy being able to connect to my clients in a very deep way. I love being able to pass along the insight that I have and give them a really in depth reading. I like to know that I have helped that person and have made them look to the future more positively.
How would you say you are typical of your star sign?
I am typical of a Pisces because I am a people person. I have a great love and respect for people. I think I am also typical of my star sign because of my willingness to help people no matter who they are. I will always try to help no matter what.
What do you do in your spare time?
In my spare time I enjoy going to antique fairs. I enjoy these fairs and spend lots of time browsing through them because I love collectables and love finding a good bargain - especially with quality goods. I am also learning to drive at the moment and so spend lots of time in my car - practising or having lessons. I am very determined to master this and I am thoroughly enjoying it.
What's your Favourite book or film and why?
I love all films that are about or are based upon mythical creatures and beasts. I particularly love films about Dragons. So I would have to say that my favourite film is 'Eragon' because of the reason above - my love of Dragons. But I also like this film because it appeals to my ancient spiritual ways.
Describe yourself in a sentence?
I am a bright and bubbly character who is very enthusiastic and has a great love of life and people.
What other experiences or qualifications do you have that you feel compliment your work as a reader?
All of my experience is life experience. I find that it is life experience that teaches us the most lessons and the hardest lessons. I have been able to grow and learn from all of my life experiences. This si the reason I want to help others and the reason I am able to.
My Toolbox
Subjects
Love/relationships
Career/work
Destiny/life path
Deceased loved ones
My Schedule
Take a look when I'm going to be available for the next few days. Please note all times are GMT.
Thu 18th April

20:00:00 - 23:00:00

Fri 19th April

20:00:00 - 23:00:00

Sat 20th April

20:00:00 - 23:00:00

Sun 21st April

20:00:00 - 23:00:00

Mon 22nd April

20:00:00 - 23:00:00

Wed 24th April

20:00:00 - 23:00:00
My Photos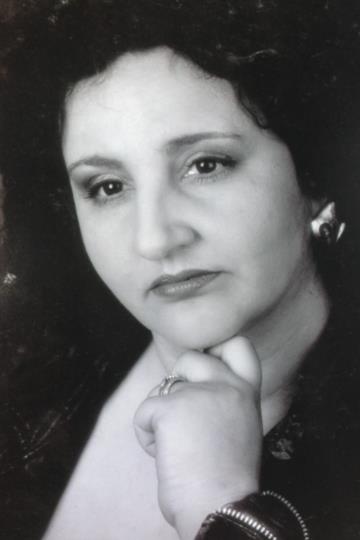 My Videos
This reader has no videos.