Clairvoyant

Clairsentient

Clairaudient

Medium

Psychic
Sherrey is an experienced Medium and clairvoyant. Sherrey will give you enough details about a loved one that you will instantly feel comforted and that you are speaking to a reader who truly cares and understands. Sherrey certainly doesnt give vague answers. She is a very warm woman that will tell you what she sees. It may not be what you want to hear but it will help you make the decision that is right for you.
About Me
What do you most like about giving readings to clients?
I once did a psychic reading for a woman who owned her own company. Her father had just passed over and he came through with a warning that his daughter should take a close look at her business. She went away to check and a while later rang to say that her partner had been hiding money and he was a gambler, they had lost a lot of money. I was delighted to be able to tell her at the next reading that I saw her company expanding. She was delighted. She has been back for many psychic readings over the years.I love it when clients say "how did you know that?" then they call back to tell me it all worked out and came true. It's a great feeling to know my guides are working with me and helping others.
How would you say you are typical of your star sign?
I am the Queen of Communication. I love to talk. I find it very easy to communicate with a wide range of people.
What do you do in your spare time?
In my spare time I love to travel. I love exploring new places, whether far or near.I also focus on my photography skills. I really enjoy taking photo's and appreciate the beauty around me through the photo's that I take.
What's your Favourite book or film and why?
My favourite movie is 'Sliding Doors'. It is amazing to see how in just one minute life can take a different take and you can be heading in a completely different direction on a completely different path.
Describe yourself in a sentence?
I describe myself as a positive thinker, and I am dedicated to spirituality and my work.
What other experiences or qualifications do you have that you feel compliment your work as a reader?
Since the early 80's I've worked as a psychic medium, giving advice and guidance.Prior to becoming a professional medium, I used to own an interior design company and I also did a lot of work for people with special needs and those who were mentally ill. All of these roles have taught me patience, understanding, creativity and thinking out of the box - all of which help me with my job as a reader. I have always trusted in spirit to lead me where I should be going.
What is the most important thing for a person to consider when they decide to have a psychic reading?
To understand that the guides work for you and not against you - I am only a messenger which enables you to receive information. All the information I receive is personal for you and is for your benefit and well being. It is important to remember this as it will help when interpreting the information, particularly if it is not something you were expecting to hear.
My Toolbox
Skills
Clairvoyant
Clairsentient
Clairaudient
Medium
Psychic
Subjects
Love/relationships
Career/work
Pets/animals
Destiny/life path
Deceased loved ones
My Schedule
This reader has no schedule.
My Photos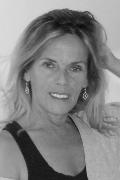 My Videos